Best Rated
Your search "Zylom" found 5 games.
Zylom.com is one of the largest "casual gaming" site in the world, present in 35 countries, and offers various online and download games, mostly puzzle ones.
Among Zylom games, there are of course several mahjong games. Most of these Mahjong Zylom are proposed in paid Deluxe version to download.
Mahjong Flash offers you to test and play online free to the most part of Zylom mahjong, without any download. You will thus be able to play here to the following mahjong Zylom:
Mahjong Fortuna
,
Mahjong Fortuna 2
,
Hotel Mahjong
,
Mahjongg Deluxe Dimensions
and many others.
Mahjong Fortuna
Mahjong Fortuna
Played 1 236 114 times
Mahjong Fortuna is a classic, popularized by Zylom.com, and one of the most played online mahjong ...

MahJong Quest
MahJong Quest
Played 111 868 times
MahJong Quest is a classic mahjong game particularly well known on the net. This Flash game is ...

Mahjong Safari Pogo
Mahjong Safari Pogo
Played 211 909 times
Wake wild animals up by finding identical pairs and linking them with a line including a maximum of ...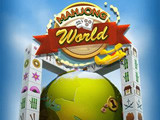 Mahjong World
Mahjong World
Played 42 086 times
Mahjong World is a classic free online mahjong offering six types of starting tiles architectures. ...

Mahjong Escape Ancient China
Mahjong Escape Ancient China
Played 60 575 times
Mahjong Escape Ancient China is a classic online mahjong offering an adventure dynasty where you ...